Thursday, October 10, 2013
1:06 AM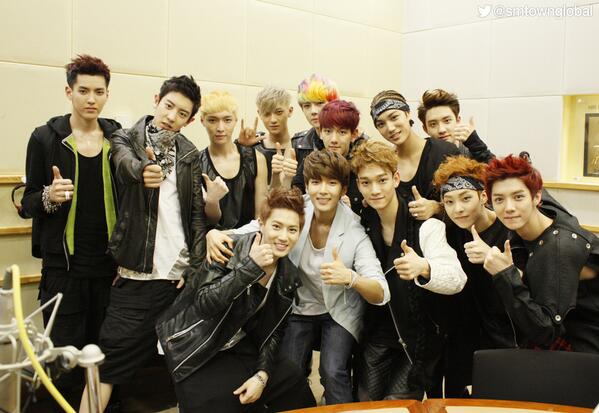 Assalamualaikum and annyeonghaseyo.
Hey, guys! I'm back from the future. Neh, just kidding.
Well, I'm really sorry for making you upset for living this 'dusty-old-raining' blog. Well, as long as my blog always rain like now at my area is really raining, I think my blog isn't that 'dusty' TOO much. hehe..
I'm now a bit tired because I was busy these few days. Well, as you all didn't know, I always help my teacher help this and that. I finally know why teachers are always busy and tired than pupils. But I'm glad I had help them.
I'm not just busy about that, I also busy for making a graduation profile. Here's the preview.
I know my handwriting is nice. ☺
My class teacher wants me give it to her TOMORROW. My teacher don't care whether I finish or not, because my teacher have to photo-state and make a graduation book. Aigoo, why does this have to happening to me? Well, at least I can have a great time with my friends for our last year of elementary school.
As you didn't know, I'm not ready to leave to the next level. It's just I'm really scared when I'm at middle school, most of the 'good-looking' students are really BADASS! And I always thinking, will I turn into a bad too? JUST.THINK.POSITIVE. I'm really glad to have a nice-looking senior friend, Nur Afiqah. She told me that there's a boy who loves her. The boy is really 'handsome', but he's attitude is really like a devil. She also told me that we shouldn't care about the look, except the attitude. As the phrase, 'Don't judge a book by it's cover' a.k.a. 'Don't judge a person by it's look.'
Well, I have to rest now. I'm really so damn-friggin' busy. Oh, I almost forgot. I have to delay the Giveaway, Fan Fiction & other. Sorry.
I have to off now. Sayonara. ^^